"It 's all physical, real. The wind, the sun, the time you have nighter". Work on the installation by: 200 thousand cubes of high density polyethylene, covered by 70 thousand square meters of sparkling orange fabric. And an exhibition in Brescia on projects related to water.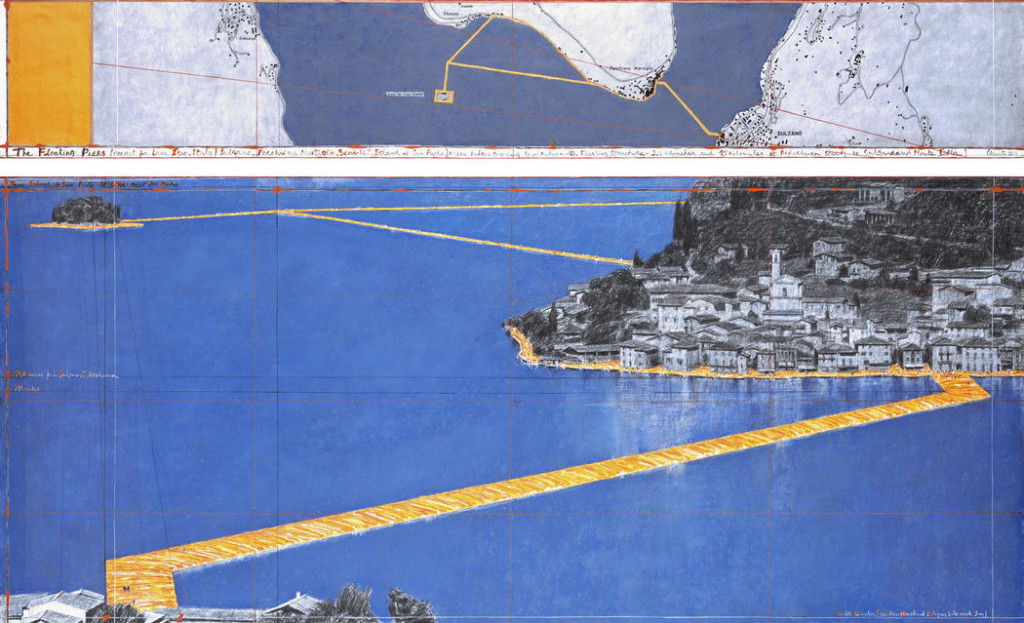 More than 50 projects of Land Art born from his artistic mind, 37 were never realized. Because it failed to obtain permits. But Christo this time promises to make us all walk on water. Is taking shape on Iseo Lake the impressive installation by the artist and his beloved wife Jeanne-Claude, who died in 2009, which will allow to walk on the lake suspended for three kilometers. The work that the public can go from June 18 to July 3...
Read More
The name is challenging and is also challenging the target that you are given: in fact, he is called Christo, and has made a commitment to us by none other than walking on water.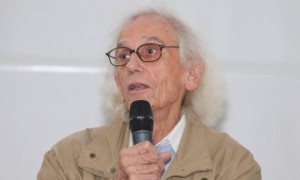 The "miracle" will take place on Lake Iseo, just from June 18 until July 3: a floating walkway, called The Floating Piers, over three kilometers join the coast with Montisola and the small isle of St. Paul. The walkway will actually be a real water avenue, no railings on the sides, and indeed with the banks which are lowered to the water level; It will be covered with a garish sun-colored fabric that will track as a sign of fire in the water. In short, we are facing a performance that will attract tens of thousands of visitors and which is already talking about the press around the world...
Read More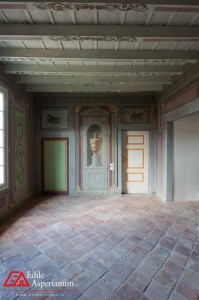 Spampatti Palace
In the magnificent Valle Seriana (Italy), in the historical centre of Gandino, only 30 minutes from Milano Orio Airport, "Palazzo Spampatti", an HISTORIC BUILDING that dates back to the XV CENTURY, has just started to shine, thanks to the long and radical process of restoration operated by The Edile Asperianum Construction company.
The Renowned "Palazzo Spampatti" is one of the most beautiful and prestigious palace, characterized by a magnificent interior court, that give a pleasant feeling of space and light to all the unit. Walking through the palace you feel  astonished by the quantity of historical detail like original stone columns, centenarian wooden ceilings, wall painting, tiled floors  etc....
Read More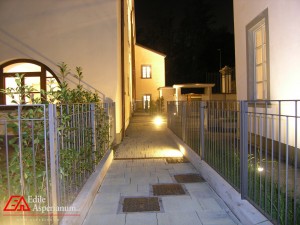 Il Mulino – Gorlago
Il Mulino ("The Mill" in English) is a wonderful result of  accurate work of design and attention to every detail, that, thanks to professional experience, and love to style and quality could start living better than before. In this small and cute buildings, "Il Mulino", there are 4 villas, with a private garden that has an independent access and magnificent view over the hill and stone buildings around. Inside there are marble floors, parquet, wooden ceiling and other very beautiful details that make your property different from all others.
"The Mill" is characterized by a singular feature, the great luminosity that fulfill all the unit from morning to evening.
Read More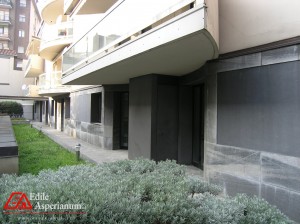 Office for Sale in the Center of Bergamo
This office is located in the centre of the city, characterized by calmness and silence, a perfect location for your business.
Situated in the Bergamo city centre, this office is accessible from the bus stop and from the railway station in 300 m. Good position for parking and offices. Proximity of center and highway – perfect spot for your investments.
Don't hesitate to call for information.
Read More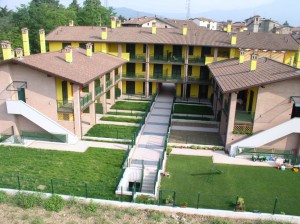 Residence "La Filanda" – Gorlago
The New "Residence La Filanda" (Spinning Mill) is located in a calm foothill area, just 13 km away from Bergamo city Centre and 12 km from Milano Orio Airport, in a context full of History and Culture.
Thanks to its strategic position it offers an opportunity to live absorbed in the nature while being located in the centre of the historical village of Gorlago.
Healthiness and comfort are assured by the presence of the park with walking path along the river where the Residence is located with a very nice view over the surrounding hills and two castles.
The special comfort is guaranteed by high accessibility to facilities such as schools (reachable on foot or by bicycle without any main road crossing required), the town hall, supermarket, bars, winery etc...
Read More
Bergamo. Vanguardist Architecture
Contemporary architecture, in the city centre of Bergamo.
Built with precious materials like white Verona marble, porphyry, etc. it was classified as one of the most beautiful and prestigious buildings of the city.
The building was designed by architect Giorgio Zanone, that has received an international attention to this work. Garages and Offices are currently available.
Read More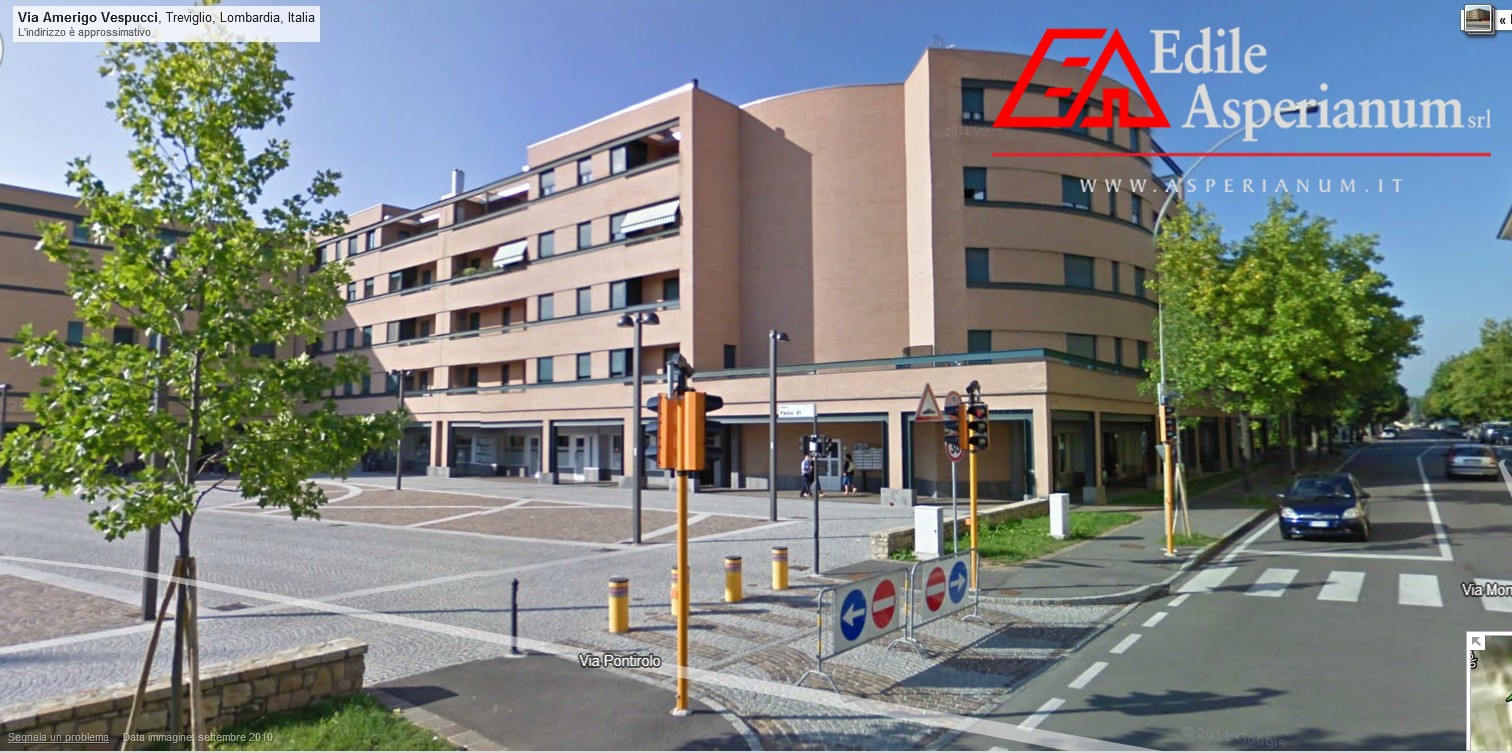 "I Portici" (Arcade in English) is a real estate development characterized by the use of precious materials such as Verona marble, porphyry and terracotta bricks.
There are still a few aprtments and wonderful office spaces and shops for sale or for rent available. This is a great opportuity to invest your saving thanks to its great location and interesting price.
Offices are located at the ground floor with shop windows and showcase, neighboring bars travel agent, shops and other offices.
The building is situated in front of the St. Peter Church. Together they surround the square of the northern area of Treviglio. A modern square is popular in summer with concerts and religious festivals.
Treviglio is a city situated in the heart of Lombardy region: 35 km from Milan, 25km from Bergamo, ...
Read More